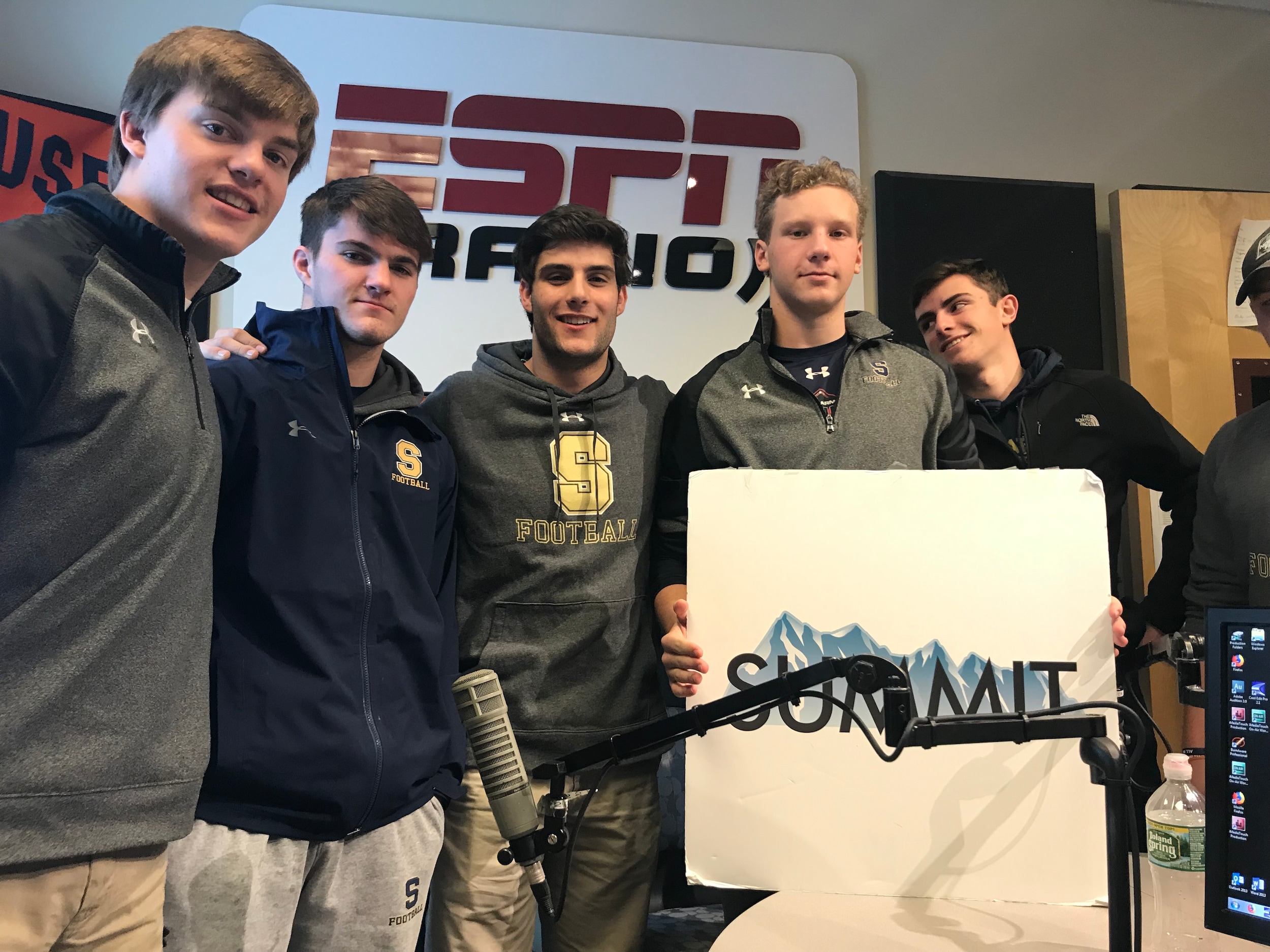 Congratulations to Skaneateles Football team that had a 17-game winning streak this season! Representing their outstanding team on Inside High School Sports are players:
Pat Hackler, Nate Wellington, Areh Boni, Nick Wamp, and Luke Viggiano. Visit
https://insidehighschoolsports.com/
to learn more about local exceptional high school teams and players. Summit Auto Group is a proud supporter of ESPN Radio's Inside High School Sports because we believe in the benefits team sports bring to young adult.
Read More