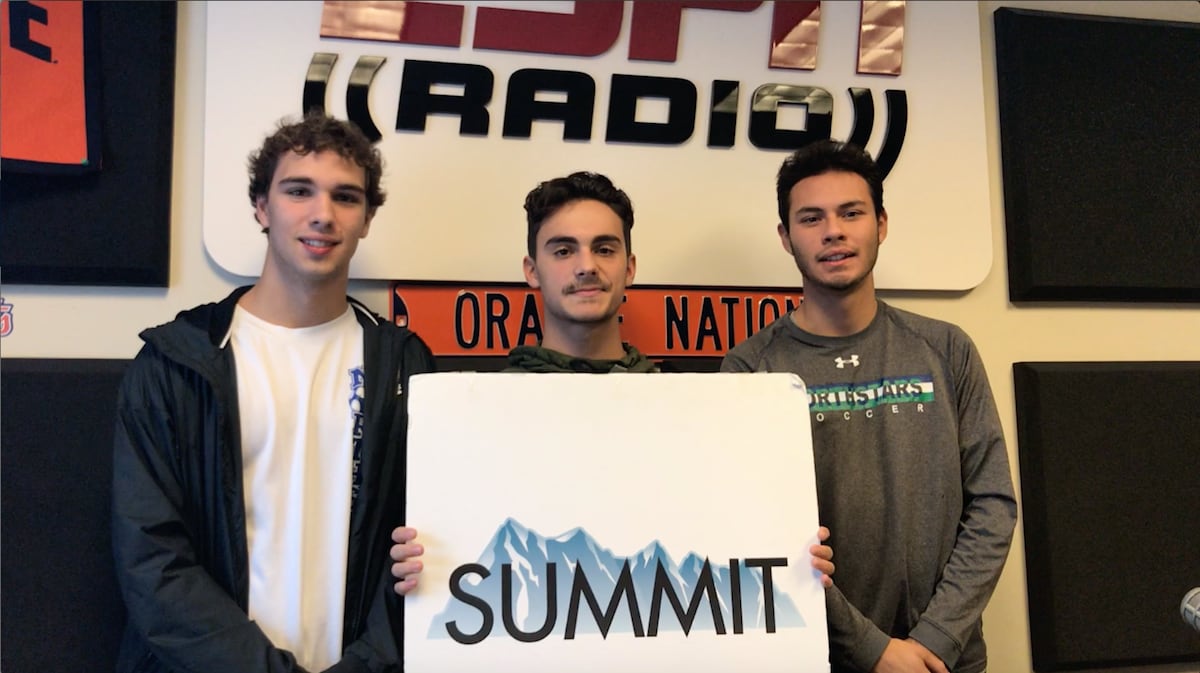 We at Summit Cars are a proud sponsor of the Inside High School Sports Show that airs on ESPN Radio.

Here are some featured guests, that get the privilege to be on the show because they are outstanding athletes who have achieved great athletic performance!
Representing CNS boys soccer on
Inside High School Sports
as pictured above are:
Cameron Houser, Isaac Bowne, Bryant Perdomo. Help us congratulate these young men on the excellent season they had!